The 4th Annual LargeCarMag 2013 Southern Classic
DATE: Saturday, October 19, 2013
LOCATION for 2013: LeeHi Travel Plaza Lexington, VA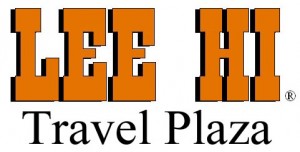 This is a NON-JUDGED NO TROPHY EVENT.
DJ-Food-Door Prizes – good bags to first 125 registered trucks.
Kids obstacle course & moonbounce,  Temp tattoos & cornhole, ringtoss, bean bags and other games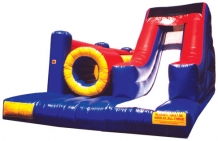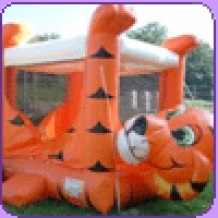 Truck Registration Fee – $25 each  Spectators FREE
Show is Saturday 8 am – ?
Participating trucks/vendors can arrive Fri  3-8 and park.
TRUCK PARADE
This year we will be doing a doing a parade thru town.  The parade will be at 11 am on Saturday.  We will have trucks (bobtails only) go to and stage at Maury River (aka Brewbaker Field) at 10:30, which will be the starting point and they will go down Rt 11 back to Lee Hi.  This is same course as Super rigs parade, (and all Lexington parades).  The cost to participate in the parade is $5.00 to help offset the fee for the police that are needed before and during the parade.
VENDORS
Contact Michele for more info or if interested in setting up a vendors booth at this event!  Phone: 540-834-0008 or email: michele@largecarmag.com
HOTELS/LODGING
Best Western 540 458 3020 and Comfort Inn 540 463 7311
Make reservations by 9/18 for special rates.  MUST REFERENCE TRUCK SHOW
RV's are welcome at truck stop/camping area.  Please contact Lee Hi Travel Plaza for Pricing  540 463 3478  Press 0 for the fuel desk.
TRUCK WASH
Whites Truck Stop Raphine, VA Exit I-81 Exit# 205
open til Midnight on friday and half day Saturday
A HUGE THANK YOU to our Donating Friends!
Lee Hi Travel Plaza
MOBIL 1
Talledga Fiberglass Fenders
Rockwood Products
Steckler Bros
Shell
Merv's Painting
Movin Out
WTI
Twisted Shifterz
Detroit Radiator Corporation
Shift Products
Mid Eastern Truck Wash
Trux accessories
4 states/CSM
Truck Buyers Guide
River States Customz
Extreme toys
Goods Insurance
Mini Chrome Shop
Hogebuilt
East Coast Chrome
ATHS
Richfield Truck Parts
Britemax
LargeCar Polishing
Ridin High
Wilkins Oklahoma Truck Supply
Oconto Metal Finishing
Power Service
Roadsknz
I77 Chrome
Roadworks
9 Locations for: THE PETERBILT STORE
THE PETERBILT STORE – BALTIMORE– RICHMOND– BLUE RIDGE– DELAWARE
THE PETERBILT STORE – NORTHERN VIRGINIA– KNOXVILLE – COLUMBIA
THE PETERBILT STORE – GREENVILLE-NORTH GEORGIA
AlumiTank
Pittsburgh Power
9W Truck Parts – The King of Chrome
Bad Ass Custom Truck Parts
On the Road to Health LLC
CB MAN
Brents Custom Trucks