About The LargeCarMag Print Magazine: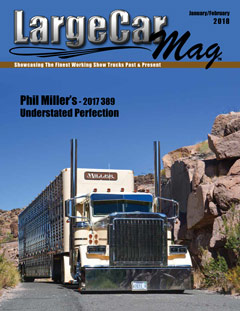 Current subscribers will receive January/February 18 as your first issue
You will receive six issues per year.
Domestic Subscription : – $50.00
Canadian Subscription: – $60.00
All Other Countries Subscription: – $65.00
Monies should be US DOLLARS only
You are currently signing up for the January/February 18. This mailing will not happen until January 2018. The January/February 2018 issue will be available for purchase in our online store and at participating distributors. Please call or email to inquire. Thank you. Signup for the PRINT version of LargeCarMag.com here
---
Back issues: those that we have remaining are available in our online store (first come, first serve as inventory allows).